Dear Central Indiana adults 60 and older,
Please let me take this opportunity to let you know that we care about you. We value your contributions to our community. We welcome – and need – your participation, input and involvement. You have so much wisdom and experience to share. Here is my personal invitation for you to speak up. It's the only way CICOA Aging & In-Home Solutions and partner organizations that support older adults can improve and better align our services with your needs.
After reading the results of the 2021 Community Assessment Survey for Older Adults (CASOA), it is clear to me that you don't feel like you have a voice. This is our third iteration of this survey, having previously administered it in 2013 (baseline) and 2017. The survey allows CICOA and our network of Area Agencies on Aging statewide to better understand your quality of life, your challenges and your concerns.
2021 CASOA Survey Results for Central Indiana
First, let me say I'm thrilled to know that 80 percent of you rated your quality of life as excellent or good. Most of you love your community and would recommend it to others. About 75 percent of you intend to stay here for the rest of your lives. But your lives do not come without challenges, and that's where I want to focus our attention.
It breaks my heart to learn so many of you said you do not feel valued. As a community (Marion County and the surrounding "donut" counties), we must do better. The only way we can do better is to understand where we've fallen short, then work toward creative solutions.
As compared to national benchmarks from 322 communities nationwide, we've fallen short in the following areas:
Transportation. Only 46 percent of you viewed transportation (driving, walking, biking, public transportation) as positive, and we rank 161 out of 188 communities. Ease of using public transportation was a dismal 18 percent; 42 percent said you have difficulty finding safe and affordable transportation.
Community quality. Only 39 percent of you said you had access to public places where you want to spend time.
Recreation. Only half said you felt good about recreation opportunities, such as games, arts and library services. Although 55 percent said you had access to fitness opportunities, this is well below the national average.
Community participation. Just 43 percent felt you had the opportunity to participate in community matters, ranking us 203 out of 233 communities.
Home maintenance. Nearly 60 percent said you have challenges maintaining your homes.
Building skills. You also want more opportunities to build skills for both paid and unpaid work, yet 46 percent said this was a problem.
We have a lot of work to do. CICOA is going to use this information to advocate for change. For starters, let's figure out how we can provide transportation across county lines. If someone in Hancock County has a doctor in Marion County, we should be able to provide reliable, safe, affordable transportation there and back. Local officials have the ability to change some of these barriers, and we're going to need your help to let them know why it's important.
It's clear we need your voice and your input. CICOA is going to be here to lead the charge, but we're going to need you to continue to speak up and let decision makers know what you need.
We will share the results of the 2021 CASOA survey in an Envision Lecture this spring. Register for the event here. In the meantime, if you have ideas, we want to hear them. Share your ideas on what we can do to make you love your community even more. We're all ears.
---
Tauhric Brown
As President and CEO, Tauhric Brown uses his strategic vision and experience in the elderly and disability service industry to expand CICOA services and collaborative partnerships to better meet the needs of the vulnerable populations we serve. Before joining CICOA, Brown served as the chief operating officer for Senior Services, Inc. in Kalamazoo, Mich. His career started in the U.S. Army, and then he became a successful owner/operator for a multi-carrier wireless retail company. Inspired by his family and upbringing, he made the switch to the nonprofit world to fulfill his dream of improving the lives of others.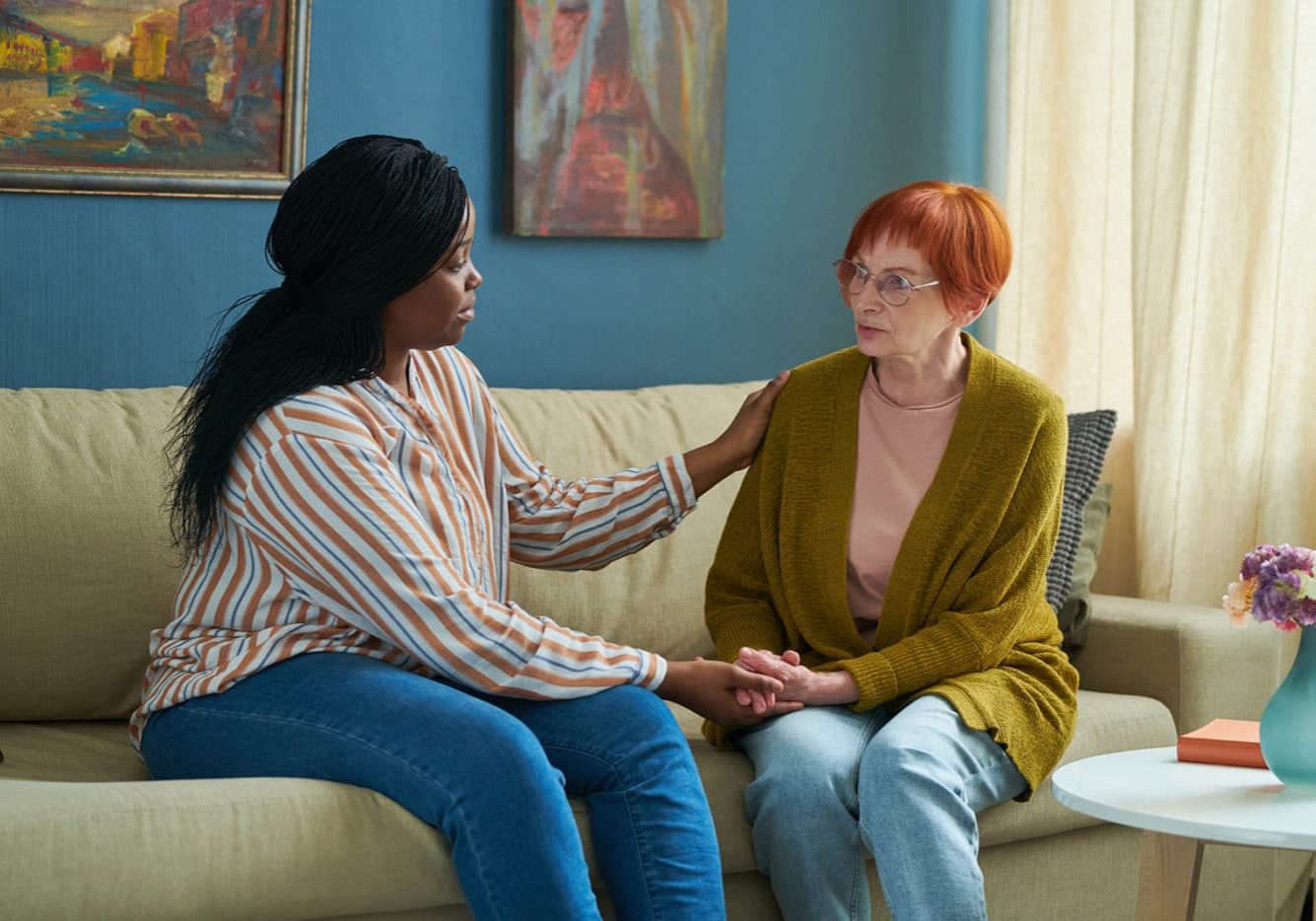 Bridging Gaps in Mental Health Support for Older Adults
Mental health is a growing crisis, not just in Indiana, but across the country. One in 20 adults experience serious mental illness each year. During the COVID-19 pandemic, many of us grappled with loneliness and social isolation. In the wake...