By Kristen Phillips and Emily Korte
When you look around the grocery store's produce section, you might notice a wide range of fruit and vegetable colors. Have you ever wondered what gives fruits and vegetables their distinguishing colors?
These colors aren't just lovely to look at; they give an insight into the nutrients found in that food. Phytonutrients, or nutrient compounds found in plants, give fruits and vegetables their different hues and provide food with nutrients to fuel our bodies and support our health.
Each color brings different health benefits to our plate. Overall, research suggests that eating a plant-based diet can be beneficial to your brain by slowing cognitive decline. Let's take a look at some additional benefits each color can bring to our diet.
Red Orange and Yellow Foods
Red, orange and yellow produce get their color from carotenoids. Some of these carotenoids can be converted into Vitamin A in the body, which has many functions to help keep your body running efficiently.
Red fruits and vegetables contain a carotenoid called lycopene. Research shows that consuming red produce is linked to a lower risk of cardiovascular disease. The benefits don't stop at the heart; this nutrient has also been discovered to reduce the risk of developing prostate cancer. Keep an eye out for tomatoes, tomato products, red bell peppers and watermelon.
Orange produce like pumpkin, carrots, sweet potatoes, winter squash and cantaloupe contain a carotenoid called beta-carotene. This color stands out in its benefits for eye health.
Yellow produce get their hue from xanthophylls. Like orange produce, yellow fruits and vegetables are most associated with eye health. Try summer squash, corn and lemons to make your plate more colorful and benefit your vision.
Green Produce
Green plants get their color from the antioxidant chlorophyll because it does not absorb the green wavelength of white light. Green produce protects against certain cancers, regulates digestion and improves immune function. Additionally, dark, leafy greens are high in vitamins A, C, E, K and folate, a B vitamin that promotes heart health.
Green vegetables that provide these benefits include broccoli, zucchini and Brussels sprouts. Dark, leafy greens such as kale and spinach make a great addition to a salad.
Blue and Purple Fruits and Vegetables
Blue and purple plant-based foods contain a flavonoid called anthocyanin and are known for their anti-inflammatory properties and benefits for brain health. Some red produce like strawberries, raspberries and cherries also contain this nutrient.
Blue and purple foods have an antioxidant effect, meaning they contain nutrients that help reduce free radicals. When these free radicals are left unchecked, there is an increased risk for certain cancers and chronic diseases. Blue and purple produce also offer protection for the brain by balancing the free radicals produced by the body.
Blueberries are a tasty fruit in this category. Enjoy them on their own as a snack or add them to yogurt, smoothies and fruit salads! Other foods to incorporate are purple cabbage, eggplant, blackberries and purple grapes.
Brown and White Produce
Just because brown and white produce are duller in color doesn't mean they aren't packed with nutrients! Onions, garlic and potatoes contain various nutrients like potassium, fiber and beta-glucan. The combination of these nutrients provides benefits for multiple systems, including the heart and digestive tract.
There's no doubt that eating a variety of colorful fruits and vegetables is beneficial to both the body and mind. Look around the produce section of your local grocery store and pick out a few new colors to try in your next dish!
---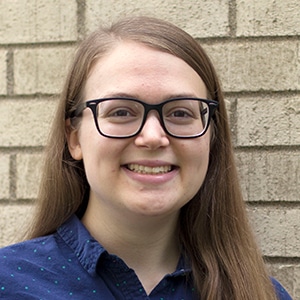 Kristen Phillips
Kristen Phillips, an AmeriCorps VISTA at CICOA, brings her background in hunger relief and working with older adults with dementia to the Meals & More department. She holds a bachelor's degree in music therapy from Appalachian State University. While in school, Kristen worked with people of all ages to refine her skills as a music therapist. During her studies, she found her passion working with older adults with dementia and continued working with this population during a six-month internship to finish her certification. In 2018, she moved to Indianapolis to begin her first AmeriCorps VISTA term and gained experience in hunger relief efforts. Since then, Kristen has made Central Indiana her home.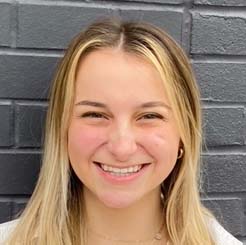 Emily Korte
Emily Korte is the CICOA Nutrition and Food Security VISTA. She has a bachelor's in nutrition and dietetics from Central Michigan University. In 2021, Emily served as Summer Nutrition Intern at Gleaners, where she implemented virtual and in-person nutrition education to children in the Indianapolis area. Emily brings this nutrition knowledge to the Meals & More department where she assists in implementing nutrition education and promoting the Senior Farmers Market Nutrition Program. In the fall, Emily plans to attend Northern Illinois University to pursue a master's in nutrition and dietetics with a certificate in public health. After graduation, she plans to become a Registered Dietitian Nutritionist and pursue a career in which she can provide nutrition education and advocate for food assistance programs throughout the United States.