Most seniors want to live in their own homes as they age. While about a third of people age 65 and older need assistance with at least one activity of daily living, there are plenty of ways to help the older adult in your life age in place.
I understand that you may be worried that Mom isn't getting around as well as she used to or that Dad seems to be getting more forgetful. You may think the best thing for them is a smaller place or perhaps even assisted living, but it's important to consider options for those who are physically and mentally capable of living alone. Here are some tips to help you help your loved one live safely at home and extend independent living.
Safety first for older adults at home
One in four adults 65 and older report at least one fall a year. Many falls may be prevented by some simple improvements at home.
Install a no-step entry, such as a ramp, so those who have a walker, an oxygen tank or a wheelchair can easily navigate in and out of their house.
Install grab bars in the shower and next to the toilet.
Consider installing a raised toilet.
Replace traditional doorknobs with lever-styled hardware, which are easier for people with arthritis to use.
Take a lighting inventory. Dark spaces can increase the risk of falling, so make sure there's plenty of light.
Clear clutter. This can be a sensitive topic, so instead of tossing everything, have a conversation with your loved one. The overflowing pile of mail and periodicals could be a sign they are overwhelmed. Ask if you can help them sort through it. Maybe they have items they want to donate, but didn't want to burden you by asking for help. Older adults are going to be more willing to accept help if you offer it from a place of concern, not criticism.
You'll find more tips and resources to make homes safer here.
Technology can help reassure caregivers
While some seniors may be intimidated by technology, caregivers often find it can bring them peace of mind. Of course, make sure you have a conversation with your loved ones before installing anything in their homes. Start by letting them know what's available and that, in many instances, there is nothing they need to learn if they don't want to.
Doorbell cameras
If your loved one has a mobile phone, show them how they can use it to see who is at the door before they open it. If they don't mind your watching, caregivers can monitor who is coming to the house, when deliveries are made, and even when your loved one leaves and returns home.
Motion sensors
I worked with a family recently who was concerned about parents with Alzheimer's wandering at night. They installed motion sensors in the hallway, so they would get notified if the parent started roaming the house. This not only protected the parent, but it also allowed the caregivers to rest more peacefully. Door alarms also may be a good idea, if you are concerned about roaming.
Virtual drop-ins
Many older adults don't have a mobile phone or have trouble using one, but when you can't reach them, you worry. Technology such as an Echo device with Alexa has a "drop-in" service, so you're able to check in on your loved one without a phone, simply by calling out to them. The device also may be used by your loved one to call you to summon help, for example after a fall. For additional peace of mind, the Alexa Together paid subscription for caregivers features 24/7 access to an urgent response team and fall detection. (Alexa cannot call 911.)
Connect with neighbors
Get to know your loved one's neighbors, so you can create connections with people you trust. Good neighbors can be a great resource to help watch out for them and also do welfare checks, if you're unable to reach your loved one by phone.
Offer help with housework
Many local resources can offer a helping hand to older adults who may be struggling with household chores, doing laundry, keeping up with yard work, etc.
Timing and communication are key, as some older adults view asking for help as a sign that they are failing or losing their independence. You may need to have several conversations with your loved one about arranging for help, so they can think it over. Remember, be compassionate, not critical.
Instead of saying: "Mom, this house is a wreck, you need help." Consider something like: "Mom, this house is pretty big for you to take care of on your own. I know someone who I trust that could come in every so often to clean those hard-to-reach places."
Get social to avoid isolation
While there are advantages for seniors aging in place, isolation can negatively impact their mental and physical health. Encourage your loved one to get out of the house and socialize with others. Having lunch at a local senior center is a great way for seniors to stay connected. (Locations and info on senior center lunches around Central Indiana.) Also, local libraries and parks and recreation departments have programs for older adults.
If your loved one no longer can drive, ask if you or another family member or friend could drive them to an activity. Focus on what they like to do. If you aren't sure of where to start, CICOA is here to help.
CICOA's caregiver options counselors provide emotional support, resources and self-care tips for family caregivers. Learn more about how we may be able to help you on your caregiving journey.
CICOA Aging & In-Home Solutions is a nonprofit committed to serving the needs of older adults, people with disabilities and family caregivers. We are working to build a healthier, flourishing community for all, with the help of our supporters. This blog is part of an eight-part series highlighting the challenges of aging and stepping into the role of caregiver for family members and loved ones as they age.
8 Challenges of Aging Series:
---
REACH OUT FOR HELP
We can guide you in your caregiving journey
---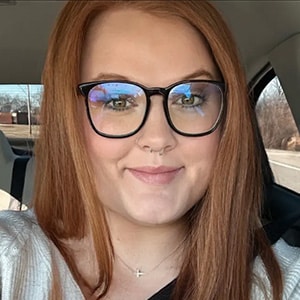 Paige J. Lett, BSW
Paige Lett is a caregiver options counselor at CICOA. She earned her bachelor's in social work from Indiana State University, and is completing work toward her master's in social work. During her undergrad studies, Paige worked as a mental health technician and a case manager and completed several internships at places such as Hamilton Center, Regional Hospital, Union Hospital and McLean Alternative Education Center to broaden her skills as a professional social worker. Compassion and a desire to create lasting change, even on an individual level, is what drives Paige in her position. She remains in the Terre Haute area with her partner and two cats, and she enjoys reading, working on writing her book, and spending time with those she loves.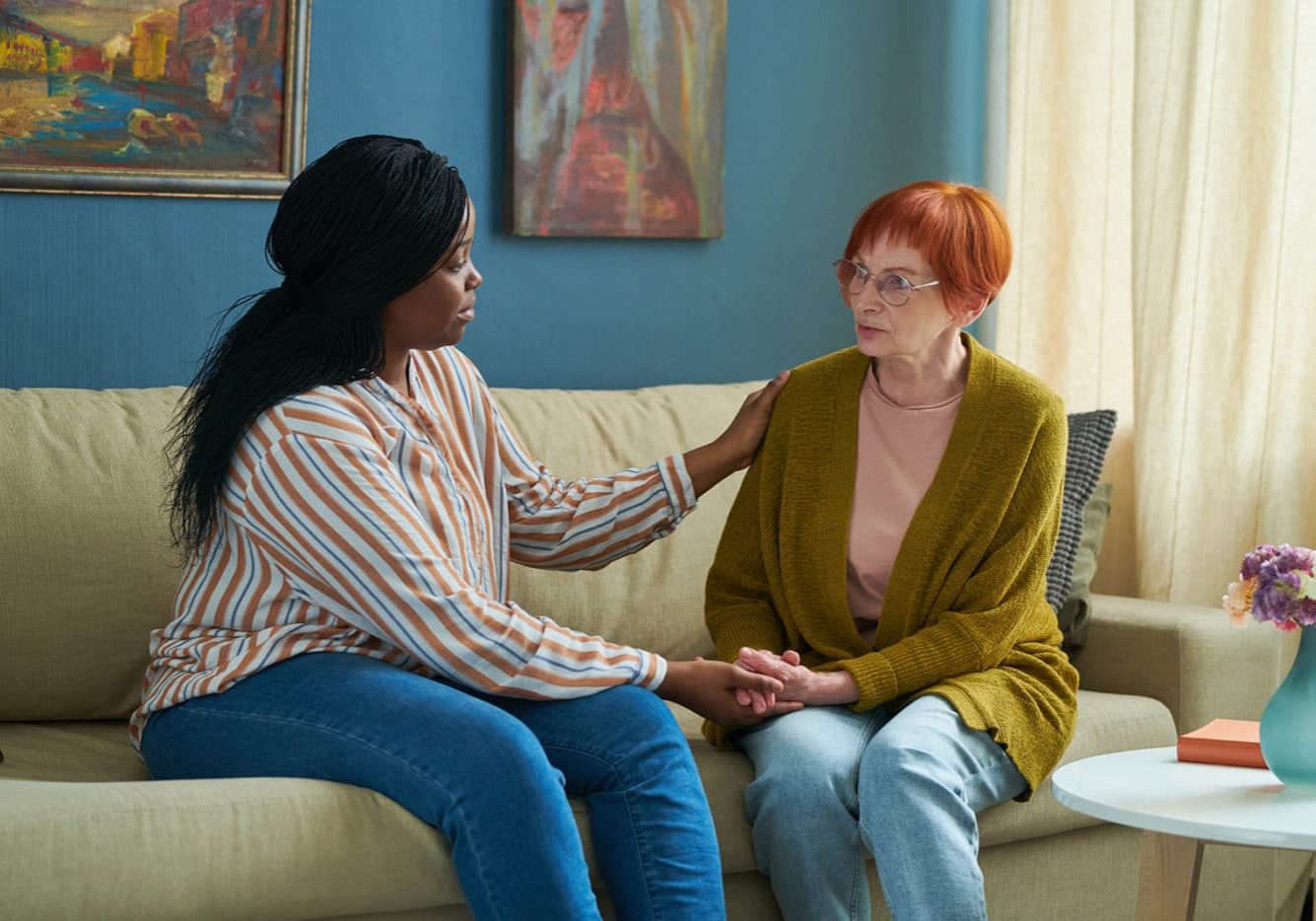 Bridging Gaps in Mental Health Support for Older Adults
Mental health is a growing crisis, not just in Indiana, but across the country. One in 20 adults experience serious mental illness each year. During the COVID-19 pandemic, many of us grappled with loneliness and social isolation. In the wake...