Thanksgiving dinner often invokes many emotions based on our past, family traditions and our own connections to certain foods. You may have attended large Thanksgiving meals where everyone talked about their favorite foods on the table.
Even with holiday spirit in the air, it is not uncommon to hear family and friends also talk about how they need to "watch what they eat" and "not eat too much." If restricting favorite foods is on your mind this year, this blog hopes to shift your thinking from restricting holiday foods you love to embracing variety. 
Value in variety  
Think about the cornucopia, a traditional symbol of abundance and nourishment overflowing with foods of all different colors, shapes and sizes. What if we thought of the Thanksgiving meal as a cornucopia full of variety and possibility? In other words, focusing on variety instead of restriction.  
Let's think about the different dishes that might be included in a Thanksgiving meal:
Main dishes: turkey or ham, gravy
Side dishes: mashed potatoes, cranberry sauce, sweet potato casserole, carrots, corn, green bean casserole, rolls, stuffing, salad, fruit salad
Desserts: pumpkin pie, pecan pie, apple pie, ice cream
There is a lot of variety in this list, with all the food groups making an appearance. Now let's divide this list by food groups to see the variety from a different perspective. 
Fruits & vegetables: cranberry sauce, carrots, green bean casserole, apple pie, pumpkin pie, salad, fruit salad 
Dairy: ice cream, cheese items, "cream of" soups 
Protein: turkey, ham, pecans 
Carbohydrates & starchy vegetables: mashed potatoes, stuffing, corn, sweet potato casserole, rolls, pies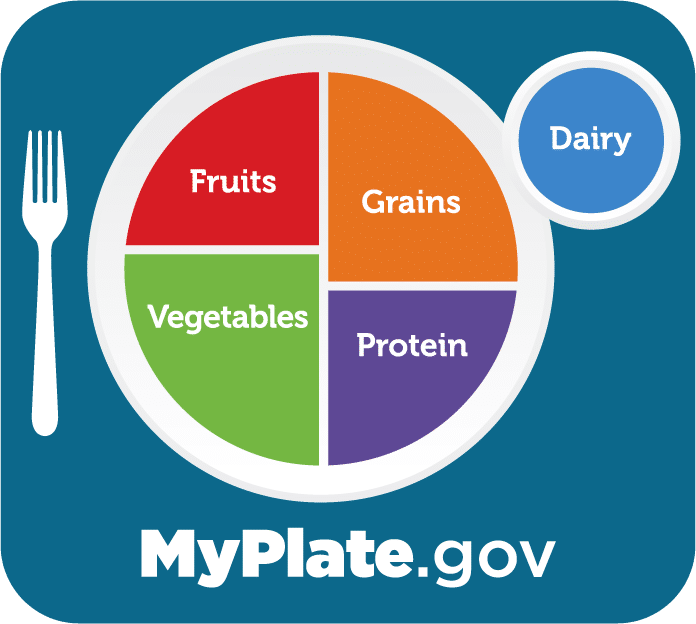 A well-balanced plate 
MyPlate for Older Adults provides a guide for building a nutritionally balanced plate. Start by making your plate one quarter protein foods, one quarter carbohydrates and starchy vegetables, and half fruits and vegetables. An example could be a serving of turkey, a roll and a portion of stuffing, and a serving of green bean casserole and cranberry sauce. For better nutrition, start this meal with a side salad, and remember that water is a great beverage! 
Another example would be a serving of ham, a serving of mashed potatoes, a serving of roasted vegetables, and a serving of fruit salad. 
How to Add a Variety of Food Groups to Your Thanksgiving Plate
Here are a few more ways to incorporate variety into your meal this Thanksgiving.
1. Smaller portions, more variety
Thanksgiving is one of the only times a year many have a traditional roasted turkey. It can be easy to fill up the plate with a mound of turkey, leaving little room for little else than stuffing, rolls or potatoes. Consider a slightly smaller portion of your favorites and add more types of food to the plate, including foods that you have yet to try!
2. More colors, more variety
Natural colors of foods can indicate nutritional content. Orange foods like carrots and sweet potatoes contain a significant amount of beta-carotene, which the body turns into Vitamin A. They get their orange color from the beta-carotene! Red, yellow, green, purple, brown and white foods also have nutrients that influence their color. 
Look at your plate and observe the colors of your food. A plate full of turkey, mashed potatoes, and dressing is heavy on brown and white. Adding a small salad and carrots to your plate can increase the variety of color, which is not only more appetizing to they eye, but also more nutritionally balanced!
3. Attending a potluck? Bring your own dish
If you are attending a potluck this year and worry about healthy food options, consider bringing your own! A pumpkin dessert can be made using less sugar than pumpkin pie, while still including all the wonderful nutritional benefits of pumpkin. A salad filled with dark green, leafy vegetables is a tasty addition to any Thanksgiving meal. Bean chili is sure to warm up a crowd, and the beans provide extra protein and fiber. 
4. Put a new spin on classic dishes
Since we are looking at variety, why not consider new ways to cook classic recipes? For example, add bacon bits to brussels sprouts for a tasty twist on this classic vegetable. For a sweet and salty combination, add walnuts to cranberry sauce.
Consider adding additional fresh or dried herbs to stuffing or add fresh vegetables like celery and onion for a nutritional boost. Mashed potatoes can be made with sour cream or plain yogurt for a creamy dish that also has more protein than using butter alone.
Embrace variety this Thanksgiving with these helpful tips! 
---
If your Thanksgiving gathering includes a person with dementia, check out our Mealtime Tips caregiver tip sheet for ideas on how to make holiday meals less stressful and more enjoyable.
---
Special thanks to Allie Overett, MS, RD, LD, registered dietitian at CICOA, for her contribution and review of this blog post.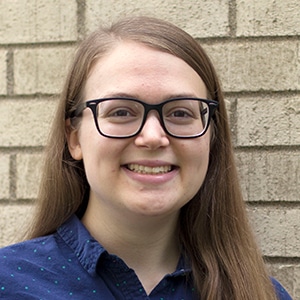 Kristen Phillips
Kristen Phillips, an AmeriCorps VISTA at CICOA, brings her background in hunger relief and working with older adults with dementia to the Meals & More department. She holds a bachelor's degree in music therapy from Appalachian State University. While in school, Kristen worked with people of all ages to refine her skills as a music therapist. During her studies, she found her passion working with older adults with dementia and continued working with this population during a six-month internship to finish her certification. In 2018, she moved to Indianapolis to begin her first AmeriCorps VISTA term and gained experience in hunger relief efforts. Since then, Kristen has made Central Indiana her home.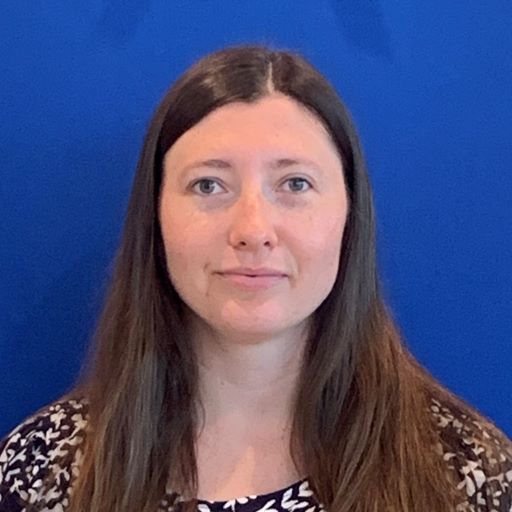 Allie Overett, MS, RD, LD
Allie Overett, Registered Dietitian (RD), brings her background in geriatric nutrition and working with older adults to the Meals & More department. Born and raised in Indianapolis, she holds a bachelor's and master's of Science in Nutrition & Dietetics from Ball State University. At the start of her career, she found her passion working with older adults in a long-term care setting and grew her interest in helping people age in place. Allie joined the Meals & More team in September 2021 as the second Registered Dietitian on staff with CICOA. Allie brings a drive to make nutrition education and resources more accessible to the aging population, those with disabilities, and their caregivers in Indiana.