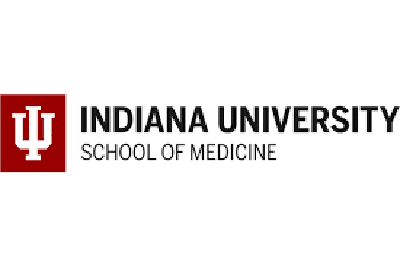 Something exciting is happening this month that could have a long-term impact across Indiana on the care provided to people with dementia: First-year students at Indiana University School of Medicine's Indianapolis and Fort Wayne campuses will attend training seminars with Dementia Friends Indiana.
Our hope is these seminars will be the beginning of a movement in which Dementia Friends training will be added to medical schools' formal curriculum nationwide.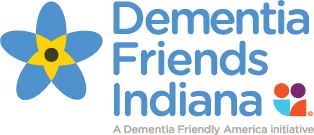 Dementia Friends Indiana, managed statewide by CICOA, is an outreach of Dementia Friendly America. It works to educate people about dementia with the goal of breaking down stigmas and implementing practical changes to make life easier to navigate for dementia patients and their loved ones.
This month's program will help approximately 200 future doctors learn what it's like to have dementia and about the challenges caregivers face. At the end of the sessions, students will become official Dementia Friends—people who want to make a positive difference in the lives of those living with dementia through increased awareness and support.
The seminars through the IU School of Medicine wouldn't be happening without partnerships with Geriatrics Workforce Enhancement Program (GWEP) funded by The Health Resources and Services Administration, Eskenazi Health, IU Health, and Dr. Glenda Westmoreland, who is the Director of Geriatrics Education at Indiana University School of Medicine.
"As an educator, I have been involved in countless educational initiatives. I have spent my 30-year career at Indiana University School of Medicine, which is the largest medical school in the United States," said Dr. Westmoreland. "Dementia Friends Indiana is more than an initiative. It is a movement that is gaining momentum. I am thrilled to be a Dementia Friend and Champion myself and to support Dementia Friends Indiana to educate and heighten awareness of future doctors about dementia."
Dementia: a Worldwide Epidemic
Dementia is a general term that describes a progressive decline in mental ability severe enough to impact basic functions of daily living. Alzheimer's disease is the most common form of dementia, but other forms include Lewy body, frontotemporal and vascular dementias.
With the rise in the elderly population worldwide, we're experiencing an epidemic of dementia that is not going away any time soon. The number of Americans with Alzheimer's dementia is projected to reach 13.8 million by 2050, an increase from 2020 by roughly 137 percent (2021 State of Aging in Central Indiana Report, pp. 9.8).
Long-term Impact of Dementia Care
Another factor to consider is that dementia is really a two-person condition, affecting both the patient and their caregiver. As their condition worsens, people with dementia typically require round-the-clock care. This is a tall task for family members or other loved ones who likely have no formal training for the job and may lack the support they need to care for themselves also. Thus, caregivers are likely to suffer from their own health crisis because of self-neglect and caregiver burden (2021 State of Aging in Central Indiana Report, p. 11.4: 11.9).
To help new doctors understand this dual perspective, the medical school seminars will incorporate a caregiver panel, "The Council of Caregivers." We see this training giving future physicians a broader understanding of the patient-caregiver dynamic, what happens outside of clinical settings, and the influence society has on dementia care.
Another long-term impact is on the continuing cost of care. Dementia, including Alzheimer's and other forms of dementia, is now the costliest disease in America, according to the Alzheimer's Association. A recent study at Eskenazi Health in Indianapolis showed that older adults with dementia have higher hospitalization admission rates and care transitions, more than double compared to older adults without dementia (2021 State of Aging in Central Indiana Report, p. 10.9).
This training is expected to create a foundation for how practitioners approach dementia and those affected by it. One of the overarching goals of this program is to instill in future doctors a person-centered mindset rather than a disease-centric focus. The hope is that by instilling this way of thinking in future physicians early in their careers, they will maintain this mindset throughout their medical practice.
Encouraging Signs in Indiana
We are encouraged by our partnership with the Indiana Department of Homeland Security that is providing dementia training for first responders statewide. The feedback has been phenomenal. Firefighters, EMTs and police officers have appreciated learning how to identify and approach people with dementia, and they say it's helped them in their jobs.
Also encouraging is the recent bipartisan legislation signed by Governor Holcomb that tasks the FSSA Division of Aging with creating a strategic plan through a Dementia Advisory Council. It's our hope that dementia training in medical schools will become part of this plan.
---
---
Tauhric Brown
As President and CEO, Tauhric Brown uses his strategic vision and experience in the elderly and disability service industry to expand CICOA services and collaborative partnerships to better meet the needs of the vulnerable populations we serve. Before joining CICOA, Brown served as the chief operating officer for Senior Services, Inc. in Kalamazoo, Mich. His career started in the U.S. Army, and then he became a successful owner/operator for a multi-carrier wireless retail company. Inspired by his family and upbringing, he made the switch to the nonprofit world to fulfill his dream of improving the lives of others.