As the number of people impacted by dementia continues to rise globally, research indicates the need for additional nutrition and dietetic supports for caregivers and their care recipients.
In response to this need, CICOA's Meals & More nutrition blog in 2020 will have a new focus on nutrition and dementia research, creating resources for caregivers, and working closely with CICOA's Dementia Friends Indiana outreach. Our desire is to provide caregivers with the knowledge and resources they need to alleviate some of the stresses of caring for a friend or family member with dementia.
Preparing meals for someone with dementia
We know how hard it can be to get a loved one with dementia to eat. They may refuse to eat, they may have forgotten to eat, or they may be frustrated by their eating environment.
Here are some tips and tricks adapted from The Alzheimer's Association to help better organize meal times.
Remove unnecessary items from the table: Limit distractions by keeping on the table only what is going to be used for the meal.
Use simple dishware: Go for white dishes without any patterns to reduce confusion.
Serve the meal in courses: Too many options on the table can be paralyzing for someone with Alzheimer's or another form of dementia.
Be mindful of food temperatures: Sometimes people with dementia are unable to identify if food is too hot to eat.
Don't worry about time: Give your loved one plenty of time for meals, and remember it's not going to hurt them to graze instead of eating a full meal in one sitting.
Eat with them: Eating alongside a person with dementia may help them realize it's time to eat and helps make it a fun experience.
Use recipes they love: This will help them consume more food and enjoy what they are eating.
Make the food easier to eat: Cut food into bite-sized pieces or serve food that is easily eaten with the hands.
Serve as an example: If they are struggling with how to use utensils, model for them.
Serve several small meals: They are more likely to eat several small meals throughout the day rather than three large meals.
Don't get mad: Patience is important because without it, your loved one may grow frustrated and want to eat even less than before.
Prevent interruptions: Try to keep a quiet, peaceful environment by turning off the television or other distractions in the room and limiting conversation.
Getting a loved one with dementia to eat can be tricky, but by practicing these tips, we hope you experience a better outcome. Use them in whatever combination works for you and your loved one, and remain flexible as this may change over time.
These are just a few of the tools that we have found helpful, so we invite you to follow our journey over the year, as we'll be sharing caregiver tips, dementia friendly recipes, menus, grocery shopping lists and more!
---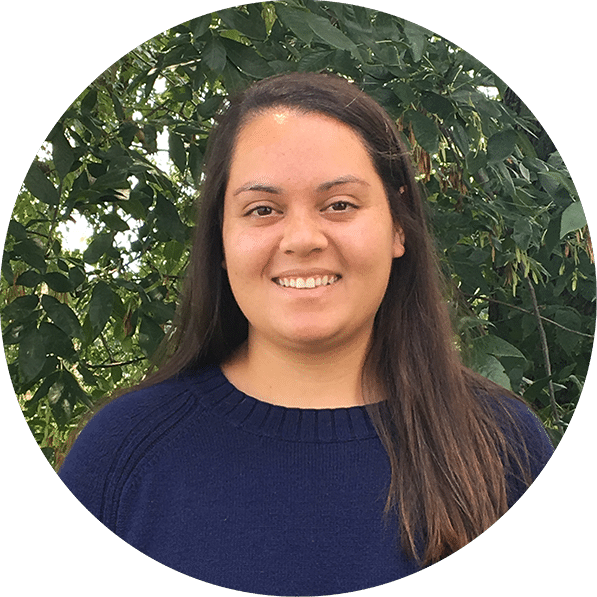 Robyn Stratford
Robyn, an AmeriCorps VISTA at CICOA, is leading the charge on the Nutrition and Dementia project, which is near and dear to her heart. As a teenager, Robyn became a caregiver for her grandmother who was diagnosed with vascular dementia. Robyn says it was one of the hardest diagnoses to cope with. The resources she is helping create would have been useful to her as a caregiver during the progression of her grandmother's disease. After her grandmother's death in 2016, she wanted to make a difference for others going through similar situations. Through this blog, that dream is being made into a reality! Robyn is a certified nursing assistant and holds a master's degree in gerontology from the University of Southern California and a bachelor's degree in science, technology, and society from Butler University.