Your essential resource guide to becoming an effective family caregiver
Effective caregivers need support, training, resources

Caregiving for a loved one with a physical or cognitive disability at home is not easy. You may be new to the role and feeling overwhelmed by the responsibility or you may have been a caregiver for a while. Regardless, trying to be as prepared as possible for each step along the way can make a huge difference not only for your own well-being, but also for your care recipient.
CareAware, a family support service of CICOA, equips non-professional family caregivers to meet the emotional, physical and logistical demands of caregiving with insights, resources and practical advice.
Whether your caregiving journey began suddenly or developed slowly over time, whether it is short or long term, whether you are physically caring for someone or just managing one  aspect of their life, CICOA can help. Contact us today.
Shortcuts
Have you ever thought about the importance of touch? Author Paula Cocozza states, "The pleasantness [of touch] encourages us to keep touching, nourishes babies and binds adults, and threads wellbeing…
Many people in the United States eventually will find themselves in the role of caregiver. While some are thrust into the role in a crisis situation, others—sometimes without realizing it—slowly…
Caregiving is challenging, whether near or far away from a loved one. When living in close proximity, caregivers may feel overwhelmed by the routine itself, i.e. the number, frequency and…
Writing or presenting new ideas for parents of children who have been living with disability for any length of time is an enormous challenge, and if you're one of those…
It's summer time. And, we all need to take a break from our daily routines, whether it's a weeklong family vacation or even just a day-long staycation. Deciding where to…
Caregiving and mental health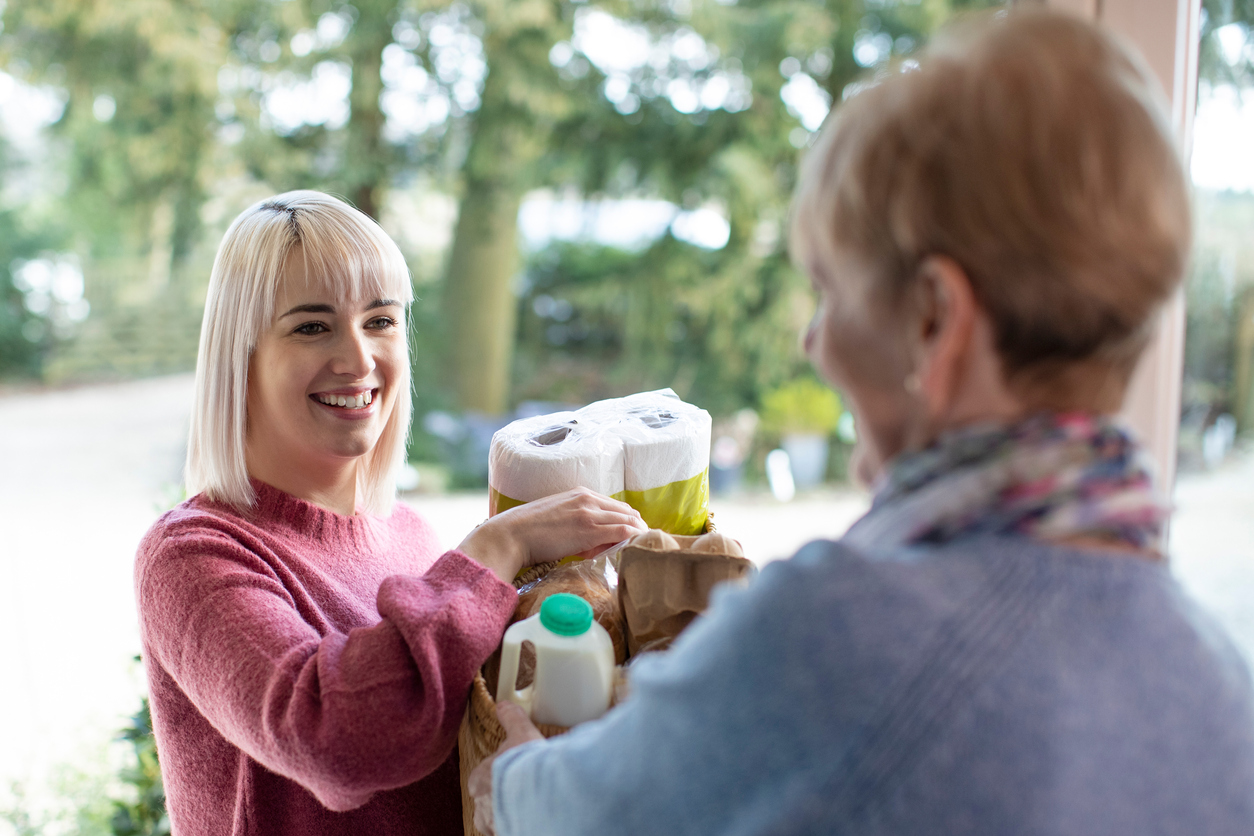 The profile of caregivers is changing, and more young people are stepping up to care for aging parents and grandparents. A 2020 AARP survey found that 1 in 4 family caregivers are millennials.
Caregiving and home safety
All of us have fallen at one time or another. My own experiences include more than falling in childhood when learning to walk or ride a bicycle. Remember disco dancing?…
If you have a loved one with dementia, chances are good they may say things that don't make sense, are inappropriate or even hurtful. It's a frustrating, confusing and even…
What happens when a loved one's needs increase and you, as a caregiver, are faced with the daunting responsibility of providing extensive care? Perhaps caregiving started with transporting the loved…
Most of us know the importance of an annual eye exam for the purpose of early detection of eye abnormalities and changes in vision.   You might be surprised to learn…
Fun activities to do with your care recipient
A caregiver's days often are harried with fixed responsibilities and countless unanticipated distractions. With so many tasks necessary just to get through a single day, the thought of getting out…
If you are a non-artist like many of us (let's face it, we're the ones who consistently draw in stick figures and circles, all the while admiring the artistic work…
It's summer time. And, we all need to take a break from our daily routines, whether it's a weeklong family vacation or even just a day-long staycation. Deciding where to…
Get Support Services for Family Caregivers in Central Indiana