The expression "jumping the shark" is taken from an episode of Happy Days in which the well-known character Arthur Fonzarelli, a.k.a. "Fonzie," is water skiing in his trademark leather jacket and literally jumps over a shark. The expression that developed is not a good one – it referred to the show running out of good ideas and executing poor ones in a desperate attempt to stay relevant to their audience. The concept is that once you "jump the shark," it is over and there is no going back!
At the CICOA Foundation, our mission is our North Star, and it keeps us grounded so that we don't have to "jump the shark." Our mission leads to our vision, and that vision is guided by our core values as an organization.
CICOA's mission states:
"CICOA empowers older adults, those of any age with a disability, and their caregivers by providing the innovative answers, services, and support they need to achieve the greatest possible independence, dignity, and quality of life."
The power of any charity is in having a mission that is worthwhile, meaningful, and in some sense, beautiful. The mission should drive everything, including creating a community of donors like you who feel connected to that mission. Your deep connection to our cause is a beacon of hope for those we serve. Giving to CICOA isn't just a donation; it's a true testament to your heartfelt commitment to our mission of creating a better world for those facing unique challenges.
If mission is everything, then the lack of mission leaves an organization with nothing. Over many years, I have seen well-meaning and good individuals at nonprofit organizations "jump the shark" and chase after dollars because their mission was not central to their fundraising. Donors did not understand why they did what they did and could not connect to the cause.
Community impact through support for the mission
At the CICOA Foundation, we are seeking to make our mission central. Is our mission vital, is it needed, is it worthy of support? The answer is a resounding yes. Because of you, it's been possible for us to continue offering vital programs and services to those who need them most. Your support has helped bridge funding gaps and address unmet needs, ensuring that our mission thrives even in challenging times. Thanks to you, remarkable milestones were achieved in the past year:
Postbook, our second spin-off company from CICOA's Wrinkle Innovation Studio, is an intergenerational postcard exchange and keepsake journal. Postbook is designed to create connections and deepen relationships while addressing social isolation among seniors. Postbook received a 2023 Aging Achievement Award from USAging in the intergenerational category, one of the highest honors presented by USAging to its members.
Pet Connect: What started as a pilot program in January 2022 is now a full-fledged community collaboration. Now low-income seniors who previously sacrificed buying food or medicine for themselves to feed their pets no longer must sacrifice their health to care for their animals. Thanks to a $20,000 Discovery Grant from Meal on Wheels America and PetSmart Charities, as well as generous gifts from caring people like you, we've delivered nearly 8,000 pounds of food for 71 dogs, 38 cats and one rabbit.
Revolutionized access to care: Your support has helped establish a groundbreaking effort using community health workers to reach underserved, minority communities who traditionally have experienced barriers in accessing health care. By hiring and training community health workers representative of hard-to-reach individuals, we are better able to connect people to care. This has resulted in better health outcomes and positively impacted the lives of more than 1,373 clients.
Being motivated by a mission shows a commitment to persevere and continuously improve. You have shown by your support that you believe and care about our mission, and we are incredibly thankful!
Ways to give
As you think about year-end giving and the impact that your donations may have, it might be helpful to know the various ways that you can contribute to CICOA's mission.
Outright gifts of cash are a convenient way to support our efforts. Give online, or start a monthly gift to continue your support.
Stock gifts can be a good way for you to increase your giving and still preserve your cash flow.
Have you considered making a Qualified Minimum Distribution (QMD) from your IRA?
Do you have a Donor Advised Fund (DAF) that has a surplus balance? This is often an incredibly convenient way to give and helpful to us.
If you are thinking about an estate gift or considering this for 2024, I would be glad to assist you in this planning process.
You might not remember that famous Happy Days episode, or you might. "Jumping the shark" is a now famous expression in TV media. At CICOA, we don't need to chase after the latest fad or try a crazy stunt to garner more attention. We have a mission that is entirely worthy of being supported and a community of supporters who bring that mission to life.
Would you consider giving this month to continue the good work of CICOA's mission? Thank you for believing in us and helping us improve the lives of many treasured seniors in our communities!
---
BE A BEACON OF HOPE
You are the key to achieving our mission
---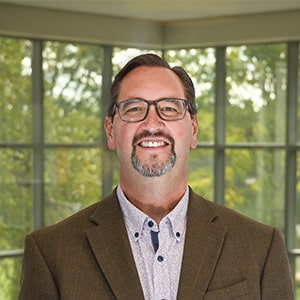 Stephen Gerber
Stephen Gerber has lived a lot of lives, professionally speaking. He brings experience in pastoral ministry, nonprofit management and fundraising team leadership to his role as CICOA's chief development officer. Stephen is responsible for the agency's overall fundraising strategy, leading annual campaigns, major gifts, planned giving, grants and special events. Most recently Stephen served as executive director of development at Grace College & Seminary in Winona Lake, Ind. He holds the Certified Fund Raising Executive (CFRE) designation and the executive certificate in religious fundraising.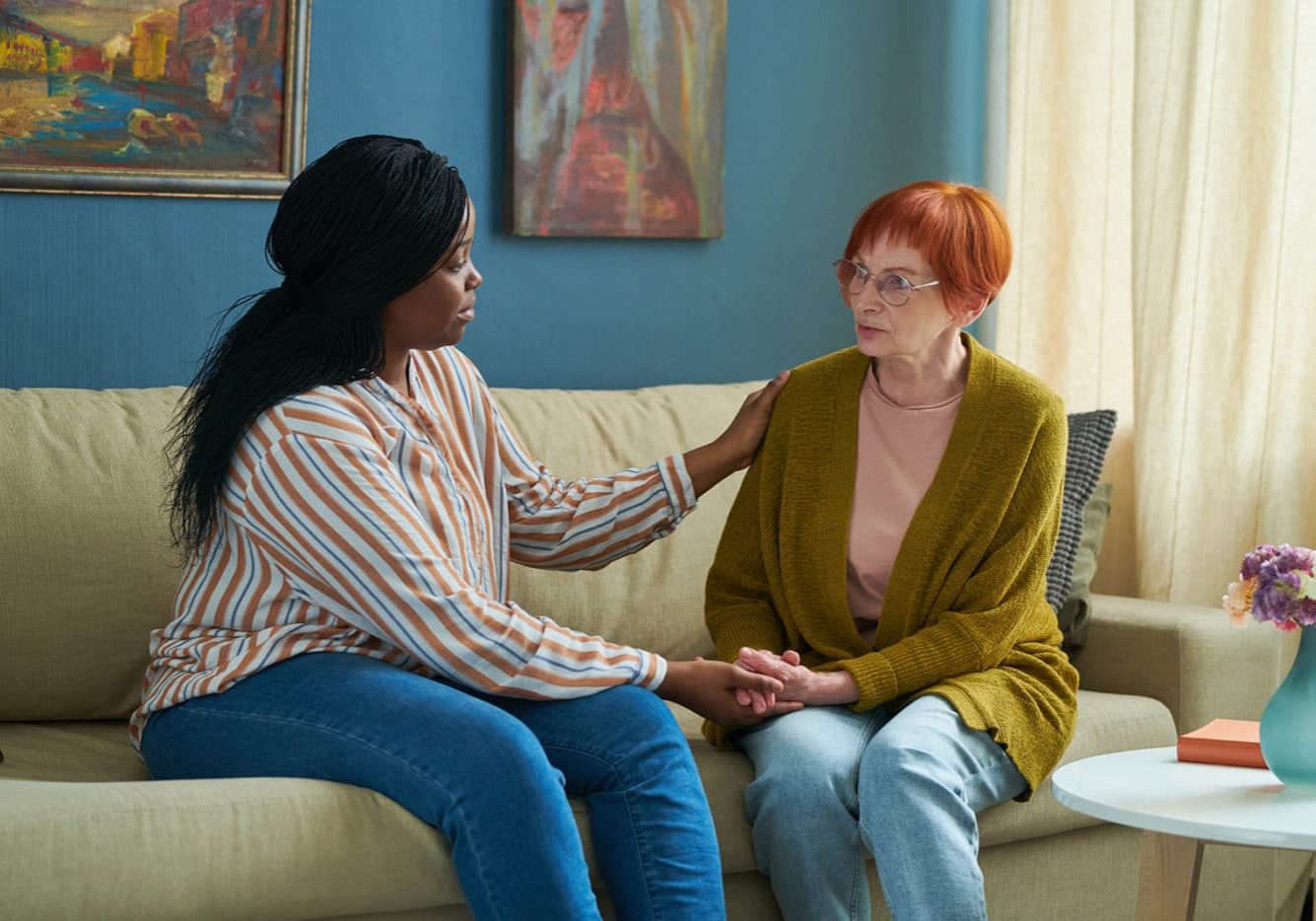 Bridging Gaps in Mental Health Support for Older Adults
Mental health is a growing crisis, not just in Indiana, but across the country. One in 20 adults experience serious mental illness each year. During the COVID-19 pandemic, many of us grappled with loneliness and social isolation. In the wake...